OS 50K Landranger Tiles
Latest version from Ordnance Survey. This is the most popular outdoor map using in GB and offer the best price performance on market. They can be use for family and professional trip planning. And with our prices they are a no-brainer.
Tiles are 40x40 km


Only works with Quo v2.4. or higher. Download Here!
Product additional info
Features and benefits


Shows all roads and buildings as blocks of colour to allow easy identification of land features.
Its clarity is particularly suited for planning.
Directly derived from Ordnance Survey Landranger production database, resulting in high quality image and resolution.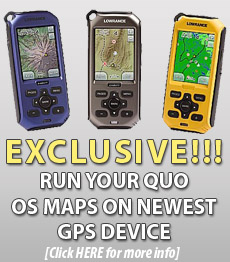 Testimonials
Mark Salter

"Quo is a superb digital mapping solution, a fact clearly acknowledged by MREW."

Mark Salter, Head of Ordnance Survey Partners and Alliances

Mark Lewis

"Every recognised team and member of Mountain Rescue England & Wales will benefit from the Quo package receiving a free copy with associated maps."

Mark Lewis, the Communications Officer for MREW

Gavin S McKay

"It is difficult to put into words just how delighted I am with your service and attention to detail."

Gavin S McKay

Dave Mycroft

"Quo is becoming my default mapping software after years of Memory Map."

Dave Mycroft

Mike Thompson

"Quo Mapping by Mapyx offers something rather refreshing, as the product updates and improves it actually gets easier to use."

Mike Thompson, Aqua 3

Paul Webster

"We at Walkhighlands have found Quo to be the easiest to use and most fully featured mapping software on the market."

Paul Webster, Walkhighlands

Peter Judd

"We recommend Quo as user friendly no nonsense digital mapping."

Peter Judd, GPSTraining