About Quo & Pricing

Quo … is a smart digital mapping software solution that allows you to buy maps as well as share your favourite places with your friends, fellow cyclists, hikers, birdwatcher or even anglers… you can even discover new 'hidden' walks, places to fish or new bird sightings.
You see, Quo is more than just a map … it's an easy to use interactive mapping and data capture solution to help you get the very best from your outdoor pursuits, designed as a basis for all your maps for you to build as you need.
Let us explain…
It's a software tool designed specifically for those of you who enjoy outdoor sports, pursuits and explorations … and is perfect for clubs and societies wanting to share experiences as well as pass on practical information through the Internet and all routes can be easily stored with pictures, sounds and videos.
All you need do is add in the map areas of your choice, available to you in various packages at low costs …so your maps are all completely tailor made to your requirements which means you only have to buy what you need …
Simple pricing – so you get more for less.
As Quo is FREE all you need is to buy some maps!
| | | |
| --- | --- | --- |
| Maps | Price |   |
| 25K Tile (10x10) | £1.89+ VAT | more... |
| 50K Tile (40x40) | £0.92 + VAT | more... |
| National Parks | £18.99 + VAT | more... |
| 50K GB | £95.99 + VAT | more... |
| 50K England | £66.99 + VAT | more... |
| 50K Scotland | £47.99 + VAT | more... |
| 50K Wales | £18.99 + VAT | more... |
| 250K Roadmap | £6.69 + VAT | more... |
| OS MiniScale | £3.79 + VAT | more... |
| Maps (25K National Parks) | Price |   |
| Brecon Beacons | £43.99 + VAT | more... |
| The Broads | £23.99 + VAT | more... |
| The Cairngorms | £91.99 + VAT | more... |
| Dartmoor | £28.99 + VAT | more... |
| Exmoor | £23.99 + VAT | more... |
| Lake District | £57.99 + VAT | more... |
| Loch Lomond | £47.99 + VAT | more... |
| The New Forest | £23.99 + VAT | more... |
| Northumberland | £38.99 + VAT | more... |
| The North York Moors | £38.99 + VAT | more... |
| Peak District | £38.99 + VAT | more... |
| Pembrokeshire Coast | £43.99 + VAT | more... |
| Snowdonia | £57.99 + VAT | more... |
| Yorkshire Dales | £47.99 + VAT | more... |
| Aerial Images | Price |   |
| 10M Aerial Images | FREE | |
| 1M Aerial Images (40x40) | £4.79 + VAT | |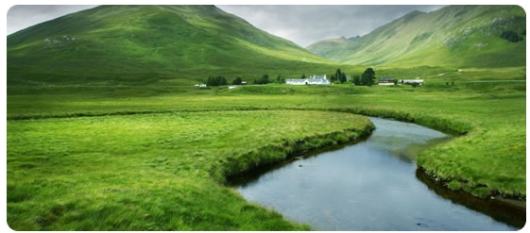 System Requirements
Operating System:
Microsoft Windows XP (best performance)
Microsoft Windows 2003 Server
Microsoft Windows Vista
Microsoft Windows 7
Windows Mobile 5 or higher (Quo Mobile)

Software components:

Internet Explorer 5.0 or higher
Microsoft .NET Framework 2.0
DirectX 9 or higher (for 3D View only)
Quo v2:
300 MB of disk space
512 MB of RAM
Additional Maps (whole GB):
OS Landranger 1:50.000 - 3 GB of disk space
OS Explorer 1:25.000 - 10 GB of disk space
GetMapping Aerial Photo 1m - 32 GB of disk space
GetMapping Aerial Photo 10m - 1,6 GB of disk space